EU pushes for hydrogen and electric planes and publishes the list of first 74 members of the Alliance for Green Aviation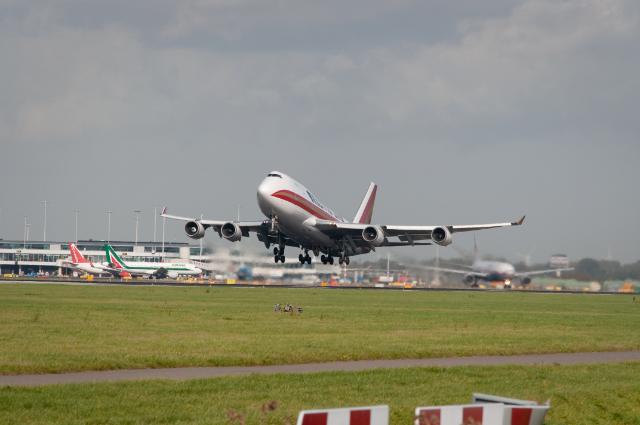 As part of the effort of reaching carbon emissions targets, the European Commission published the list of initial members of the Alliance for Zero-Emission Aviation (AZEA), which has the goal to decrease the pollution caused by the aviation sector.
A total of 74 members so far, among which companies from all sizes of the aviation industry ecosystem, including the aviation industry, airlines, aircraft charterers, airports, energy suppliers, business associations and civil society organizations, decided to join the Alliance and its initiative: a growing group of public and private partners who decided to prepare for the roll-out into commercial service of aircrafts fueled with renewables such as hydrogen and electricity.
The European Union Aviation Safety Agency (EASA) and Eurocontrol also have also joined the Alliance, which will have its first general assembly on 14 November, while the steering committee will be defined in the coming days.
What are the objectives of the Alliance?
The goals of the EU-born organization are diverse, including:
identifying all barriers to commercial entry into service for hydrogen and electric aircraft;
establishing recommendations and a roadmap to address them;
promoting investment projects; and creating synergies and momentum among members.
In particular, members will examine issues such as fuel and infrastructure requirements for hydrogen and electric aircraft at airports, standardization and certification, and implications for operators (airlines) and air traffic management.
26.000 hydrogen and electric aircraft in European skies by 2050
By 2050, the EU Commission estimates that there will be at least 26.000 zero-emission aircraft in service in European skies, with a total market value of 5 trillion euros.
Within the decarbonized aviation industry, there are also suppliers of electrically powered vertical take-off/landing aircraft for freight and passenger transport and also drones. This is a new and highly attractive segment for investors, as it mainly relates to urban air mobility and its infrastructure.
Evidence of this industry orientation towards advanced air transport are the companies that have joined the Alliance, including Roland Berger, Lilium, Skyport, Aernnova, Ascendance Flight Technologies, Aura Aero and Airbus itself.
Worldwide
According to a study published by the Mission Possible Partnership (MPP), it is estimated that globally, 175 billion dollars per year of investment in new, more environmentally sustainable fuels would be needed to achieve zero-emission aviation, to which electric and hybrid engines and hydrogen engines could be added.
Links
List of initial members of the Alliance for Zero-Emission Aviation