5.2 billion euros in public funding for hydrogen in 13 EU Member States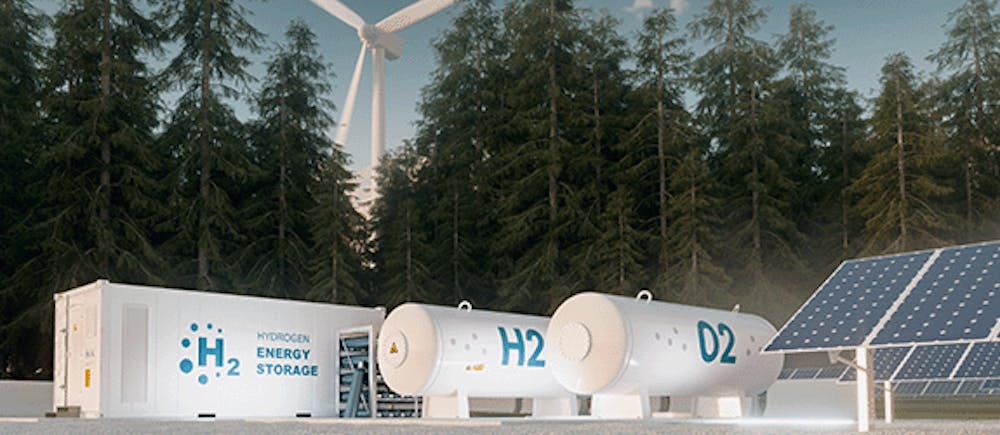 The European Commission has give its green light to a second Important Project of Common European Interest (IPCEI) on hydrogen in which 13 member states are participating. It will provide up to 5.2 billion in public funding, which should unlock a further 7 billion in private investment.
The 'Hy2Use' project aims to support research, innovation, and the construction of infrastructure in the hydrogen value chain. Involving 29 companies in 35 projects. Austria, Belgium, Denmark, Finland, France, Greece, Italy, the Netherlands, Poland, Portugal, Slovakia, Spain and Sweden. As a member of the European Economic Area, Norway is also participating in the project, with two individual projects.
Among the companies in hydrogen infrastructure sector there are Air Liquide (in France and Netherlands), ENGIE (Belgium and Netherlands), H2 (Spain and Netherlands) and P2X Solutions (SME in Finland); while among the hydrogen applications in industry will participate Borealis (Austria), Everfuel (SME in Denmark), NextChem (Italy), Titan Cement (Greece).
In July 2020, the EU set up a vision on how the block could turn clean hydrogen into a viable solution to decarbonise different sectors over time, installing at least 6 Giga Watts of renewable hydrogen electrolysers by 2024 and 40 GW of renewable hydrogen electrolysers by 2030.
While total investments in renewable hydrogen in Europe could be up to 180-470 billion euros by 2050, and in the range of €3-18 billion for low-carbon fossil-based hydrogen. The 'Hy2Use' project is part of this strategy.
"Hydrogen can be a turning point for Europe. It is crucial to diversify our energy sources and help us reduce our dependence on Russian gas. We need to bring this niche market to scale". European Commission President, Ursula von der Leyen, has pointed out. "That is why we are creating a hydrogen bank. And we will also have to increase our financial participation in the 'Major Projects of Common European Interest',' she emphasised. This will help to promote innovation and positive spill-over effects throughout the EU economy and help to fuel the economy of the future.
The Hy2Use project will cover a large part of the hydrogen value chain by supporting the construction of hydrogen-related infrastructure, in particular large-scale electrolysis, and transport infrastructure, for the production, storage and transport of renewable and low-carbon hydrogen.
The project will cover the development of innovative and more sustainable technologies for integrating hydrogen into industrial processes in more sectors, particularly those that are more difficult to decarbonise, such as steel, cement and glass. It will also increase the supply of renewable and low-carbon hydrogen, thus reducing dependence on natural gas supply.
Several projects will be implemented in the near future, with several large-scale electrolysers planned by 2024-2026 and many of the innovative technologies implemented by 2026-2027. The overall project is scheduled for completion by 2036.
Links
A hydrogen strategy for a climate-neutral Europe